Fiber Optic Product For Imaging Market
Fiber Optic Product For Imaging Market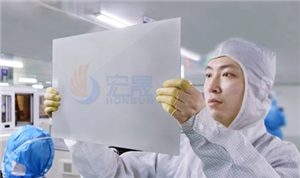 Fiber Optic Tapers utilize a coherent fiber optic plate that transmits either a magnified or reduced image from its input surface to its output surface. These low distortion tapers are made with EMA Fibers to absorb light and are optimized for 1/2" or 2/3" sensor chip sizes. Magnification is a ratio of the diameters of the large and small ends of the tapers. Typical applications include image magnification or reduction, sensor coupling, fluoroscopy, and light sensors.
Fiber Optic Faceplates transmit images from input surface to output surface using coherent fibers. Common uses include CRT/LCD displays, sensor coupling, X-ray imaging and image intensification. All tapers and faceplates are suitable for visible and NIR applications and feature beveled edges.
Fiber Optic Image Conduits transmit images from one polished face to the other and can be used straight or bent to fit space requirements without loss of light transmission.
Fiber Optic Product for Imaging in global market, especially in North America, Europe and Asia-Pacific, South America, Middle East and Africa. Markets are categorized by manufacturer, region, type and application.
China is one of the largest manufacturing bases of fiber optic product for imaging industry, over 39% of fiber optic product for imaging are manufactured in this region. Due to large capital expenditure in R&D and equipment and cheaper labor, as well as tremendous downstream demand and potential, capacity and production is rising significantly.
Besides China, USA is the second largest consumption market in terms of volume, and largest market in terms of value.
Leading manufacturers are Incom, Schott, Hamamatsu, Honsun, North Night Vision, etc. Concentration rate of top 5 is 82.7% in 2017, compare to 83.1% in 2013.
Major Key Players of the Fiber Optic Product for Imaging Market are:
Incom, Schott, CeramOptec, Hamamatsu Photonics, Honsun, North Night Vision, Changcheng Microlight, China Opto-Electro, Nanjing Weston.
Major Types of Fiber Optic Product for Imaging covered are:
Fiber Optic Faceplate, Fiber Optic Taper, Others.
Major Applications of Fiber Optic Product for Imaging covered are:
Night Vision Application, Medical and Dental Application, Commercial and Industrial Application, Scientific Application.
Please feel free to give your inquiry in the form below.
We will reply you in 24 hours.